Best Chevy Performance Cars in Tennessee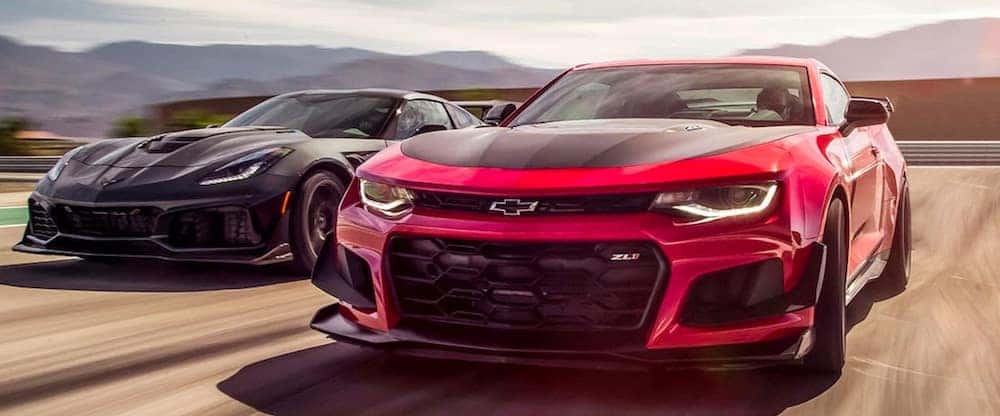 The thrill of driving a performance car is not easy to put into words. Before you have felt its impressive power beneath your foot, its balanced, swift acceleration, and its smooth handling, it will be hard to grasp the experience in full. Two cars that embody all that a performance car should be are the Chevrolet Camaro and Corvette. Crafted from the best engineering resources GM has to offer, these two cars have garnered iconic reputations among car enthusiasts. Serra Chevrolet Buick GMC of Nashville has these two models in stock today!
The Chevrolet Corvette is Back & Better than Ever
Few cars are as recognizable as the Corvette, as it has served drivers with a need for speed for generations. Since its inception, the Corvette has continually improved
the driver's experience through better performance and more integrated technology. For example, the 2019 ZR1 can reach a top track speed of 212 mph thanks to a Supercharged 6.2L V8 Engine that delivers 755 horsepower and 715 lb.-ft. of torque. Add high-performance Brembo carbon ceramic brakes, Magnetic Selective Ride Control technology, and Performance Traction Management among many other capabilities,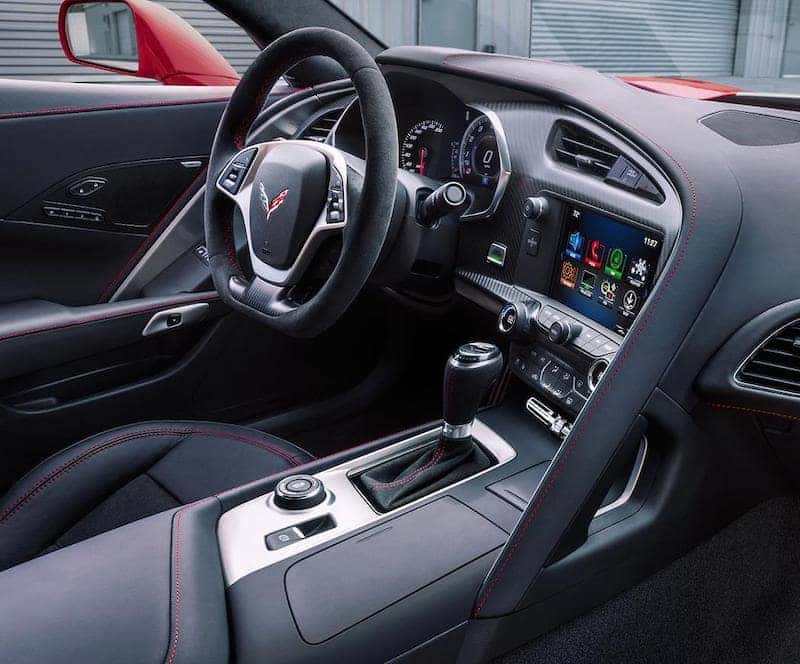 Stand Out on the Streets of Madison in the New Chevy Camaro and the possibilities of the 2019 Corvette will begin to come into focus. If you want to fully realize the full potential of this performance car, visit Serra Chevrolet Buick GMC of Nashville and take the new Corvette out for a test drive today!
The Camaro's presence is felt on the road, both on account of its distinct style and remarkable performance. Much like the Corvette, the Camaro has a long history of capturing the admiration of drivers, and the 2019 edition promises to keep the tradition going. Every inch of the Camaro was designed to squeeze as much power out of it as possible while also keeping the driver in complete, comfortable control. Details like Driver Mode Selector and Head-up Display add further to its comprehensive driving experience, and technologies such as wireless charging, Apple CarPlay, and Android Auto compatibility, and an 8-inch diagonal touch screen ensure you stay connected and charged throughout your journey. Simply put, there is no limit to what the Corvette can provide to its drivers!
Don't Miss Out on the New Corvette or Camaro in Nashville
Serra Chevrolet Buick GMC of Nashville has the new 2019 Corvette and Camaro in stock now, and you can take either out for a test drive — all it takes is one call! Our expert sales staff will happily answer any questions you have regarding the unique specifications and features of each of our Camaro and Corvette models. If we do not have the specific Corvette or Camaro you are looking for, we can see to it that one is shipped to us according to your preferences. If you live in Nashville or Madison, come see the new 2019 Corvette and Camaro at Serra Chevrolet Buick GMC of Nashville!