How To: Program Your Chevrolet Garage Door Opener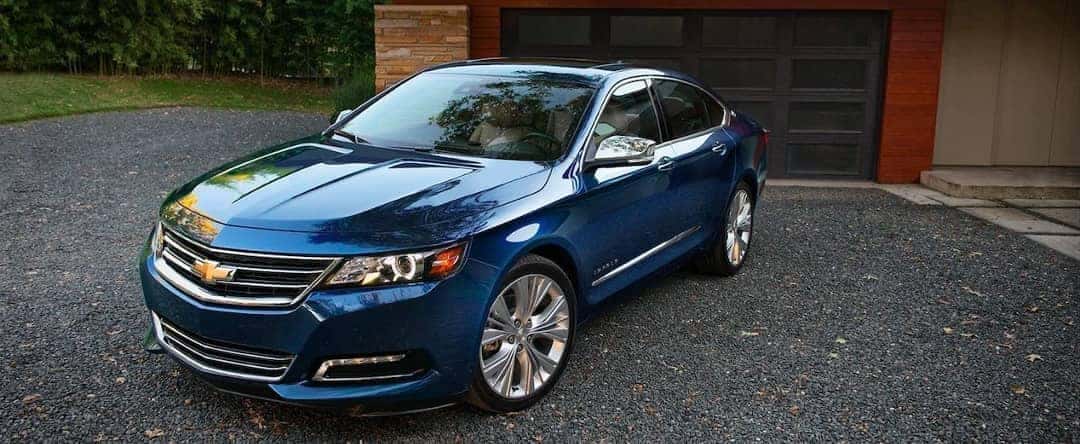 If you've just purchased a new Chevrolet, you may be looking to program your HomeLink® garage door opener. If you notice those three little buttons near your rearview mirror, that's the built-in universal garage door opener. Setting it up is pretty simple, and by following our step-by-step guide below, you can get rid of your old garage door remote on your visor.
Getting Started
Before you get started, make sure your garage remote has fresh batteries. Your vehicle should also be parked facing your garage. When you're ready to begin, turn on the ignition.
Step 1. While parked outside your garage, locate your HomeLink® buttons overhead near your mirror.
Step 2. Hold the outside two buttons down for about 10 seconds to enter pairing mode. A light will flash when you've entered pairing mode.
Step 3. While the light is flashing, take your current garage door remote and hold it near the buttons. Simultaneously, press and hold the button on your remote and the HomeLink® button you want to program until the light flashes rapidly.
If the HomeLink® indicator light is solid, programming is complete. In this case, test to make sure it works correctly by pressing your newly-programmed HomeLink® button twice.
Step 4. If the Homelink flashes, your garage door motor might be using rolling codes, and you will need to program the HomeLink® with the garage door opener itself. On your garage door opener, hit the "Learn" or "Smart" button. Come back to the vehicle and press the HomeLink® button you programmed in step 3. You will have 30 seconds to complete the step. You may have to press the button 2-3 time to pair.
Step 5. Your garage door should now be programmed! With the HomeLink® buttons and your garage remote paired with your home, you can use any of these to open your garage door.
* A quick note: Unlike your garage door remote, HomeLink® requires you to press and hold the button for a second or two, until the garage door opens/closes. If your garage door isn't opening, make sure you hold the button, and you're not giving it a quick tap.
Need Help? Contact Us at Serra Chevrolet Buick GMC of Nashville
If you need assistance with this, or any other Chevy tech problem, consult your owner's manual or contact us online! If you would prefer, you can visit our service center near Nashville, and our team of experienced technicians will help program your Chevy garage door opener.